World's First Artificial Intelligence based Vision Therapy Website Featured on Shark Tank India Season 2. Curesee Founder have received Funding on Shark Tank and was recognized as the most effective treatment for amblyopia. Login to Website for Free Eye Screening. CureSee is Founded by two childhood friends Puneet and Jatin Kaushik along with their industry friend, Amit Sahni.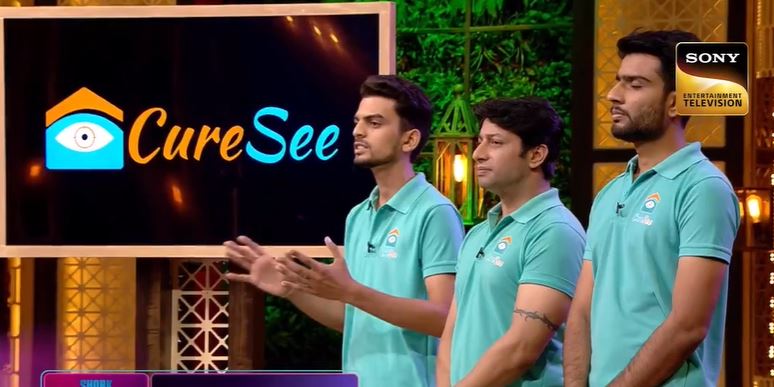 Eye Exercises Program designed to improve Eyesight for everyone. It is easy to use and Accessible from anywhere which is Suitable for All Ages People. This Helps to prevents the Problems of Eye Vision. So, Take Charge of Your Eyes' Health and Follow Curesee to Strengthen your Eye Vision.
Amblyopia Exercises – To Cure Lazy Eye/Amblyopia
Amblyopia Exercises is a specialized program created for patients with amblyopia, or "lazy eye". The program uses cutting-edge artificial intelligence technology and provides personalized, adaptive exercises based on individual progress. Proven to be the most effective treatment for amblyopia, the program helps patients regain their eyesight and improve their vision.
World's First AI Based and Most Advanced Vision Therapy For:
Amblyopia or Lazy Eye
Computer Vision Syndrome
After Scleral/Mini Scleral Lenses
After Refractive Surgeries
So, Start doing Your Vision Test on Curesee website. It also has some Interesting Products helps you to get better vision over the time.
CureSee Smart Anaglyph Glasses
CureSee Adhesive Eye Patches
CureSee Reusable Eye Patch for Glasses
CureSee Founders gets Funding for Sharks and also lots of Blessings and Applauds on their Innovative and much needed startup idea. Don't Forget to Watch CureSee Pitch Video on Shark Tank India Season 2 Episode of 16 February 2023.