BeUnic is a Queer-owned Platform empowering LGBTQ+ Entrepreneurs. All Products on BeUnic are Queen-made. Beunic Curates lifestyle products focusing on Ideas of Being You and Being Unique. Beunic Founders Asks for Funding on Shark Tank India Season 2. They Started as a Footwear Brand and Went to an Online Marketplace for LGBTQ+ Entrepreneurs.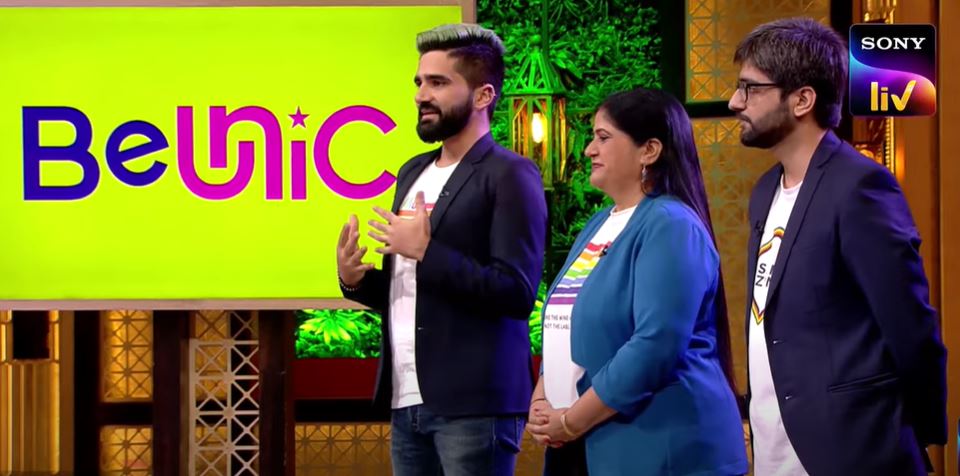 BUnic Founders Ashish, Vishesh Chopra and Simmi Nanda Launched it on 2019 that Enables LGBTQ+ Entrepreneurs, Artists, Designes to offer their Products and Services. In FY 2022 they made Rs 50 Lakh in Revenue with 10,000 Monthly Unique Visitors.
Beunic works with and donate a Share of Profits to NGOs working with Queer Folks tackling diverse Challenges. Beunic Store has Popular Categories like Apparel, Home Decor, Pride Collection, Self Care. Beunic Products are Clothing, Footwear, Home Decor, Accessories, Self Care, Rainbow Collection and more.
USA, UK, Australia are the Bigger Markets for them and they are in mission to capture Indian Market. Queer Made, Rainbow Bazaar, and Gay India are the competitor in the market for BeUnic Brand. But they are here on Shark Tank India to get Fund or Investment from Sharks and grow their business.
Here's the Pitch Video of Beunic on Shark Tank India Season 2. Their Ask on Shark Tank India was 1 Cr Rupees for 10% Equity. Know more about BeUnic LGBTQ+ Business Model, Earnings, Revenue of Last Year and their Story on Shark Tank India Season 2 Episode of 30 January 2023. Keep Watching Shark Tank India Season 2 every Monday to Friday 10 pm on Sony TV.