Sony TV is back with a new TV Serial named 'Chhalaang' Sapno Ki which is the Story of a Girl Who wants to Achive something big in her life but facing so many difficulties like culture, rules and regulations of her family which stops her to think big and dream big. Chhalaang Sapno Ki Sony TV New Show 2023 Wiki, Star Cast, Story Line, Release Date, Airing Timings revealed. Chhalaang Promo is already giving goosebumps.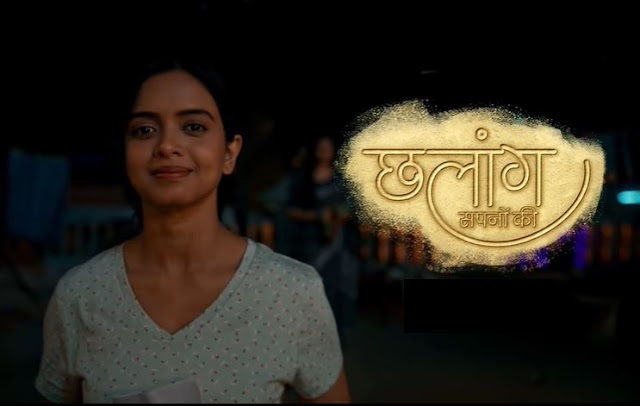 Chhalaang Promo features a Girl Named Radhika who wants to achieve a Big Dream in Her Life and for that she wants to do a Job in Mumbai. Promo features Small Conversation between Mom and Daughter about following their dream. 'Chhalaang' is produced by Nilanjana Purkayasstha and Herumb Khot unde the 'Invictus T Mediaworks' banner.
MOM – Topper thi Tumhari Dadi Class ki, Kitna Padhi
Daughter replied – Saatvi Tak
Mom – Aur hum kitna Padhe?
Daugher replied – Graduation
Mom replied Staring at Beti– Jhansi tak Theek hai, par tumhare papa mumbai ki naukri ke liye nahi manenge
Daugher Stood up and Said – Roj Rote the jab school jate vakt tab Manata Kaun Tha? Padhne ke Liye Papa Hamein Manate the, Badhne ke liye Hum unhe manayenge. Sapne Laangkar nahi, Bharosa Jitkar Pura Karenge hum
Chhalaang Sapno Ki 2023 Star Cast
Chhalaang Sapno Ki 2023 Sony TV Serial casts are Megha Ray, Kashish Paul Duggal, Simran Tomar and few other names including male star cast, actors to be revealed. Megha Ray has gained so much popularity after her role in serials Dil Yeh Ziddi Hai, Apna Time Bhi Aaega, Rang Jaun Tere Rang Mein and more. Now, Fans are excited to see her back in a show 'Chhalaang'.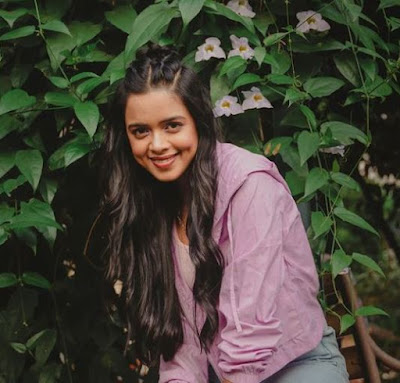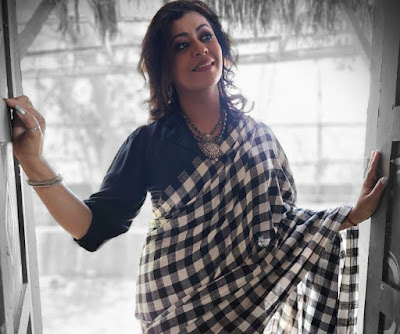 Megha Ray as Radhika Yadav
Kashish Paul Duggal as Radhika's Mother
Sadhwi Majumder as Sreemoyee – Radhika's flatmate
Alma Hussein as Preeti – Radhika's flatmate
Anusubdha Bhagat as Vaishali – Radhika's flatmate
Sanjivv Jotangia as Radhika's father
Benaf Dadachandji as Priyal
Haresh Sharma as Radhika's uncle
Varsha Dhagat as Radhika's aunt
Manas Adhiya as Luvy – Radhika's cousin brother
Bhavya Shinde as Lucky – Radhika's cousin brother
Kartavya Upadhyay as Pintu – Radhika's younger brother
Lata Shukla as Radhika's grandmother
Sanjeev Singh Rathore as Pradeep Saxena – Radhika's neighbour
Pyumori Mehta Ghosh as Vrinda Saxena – Radhika's neighbour
[Kajal Pahuja] as Kritika Saxena – Radhika's neighbour
[Pulkit Bangia] as Abhishek Saxena – Radhika's neighbour
Ashima Chauhaan as Alisha – Radhika's colleague
Ameya Edvankar as Kartik – Radhika's colleague
Snehal Waghmare as Samiksha – Radhika's colleague
Navein Singh as Zeeshan – Radhika's colleague
Chhalaang Sony TV Story Line –
Chhalaang Sapno ki Sony TV 2023 Serial is the Story of a Girl Named Radhika (played by Megha Ray) who wants to Follow her dream and achieve big in her life but she is bounded by families rules, culture and thoughts of society. Chhalaang Serial Story is about the Jhansi girl. Radhika's Mother is played by Kashish Paul Duggal. Simran Tomar plays the role of Radhika's friend.
Now a Jhansi Girl, Radhika wants to move to Mumbai for a Job and facing difficulties of restricted family. Radhika's Mom stops her to even think about it as her father won't allow her to go in mumbai. But Radhika is all set to live her dreams by proving herself to the family. The Show 'Chhalaang' would be inspirational for the viewers.
Chhalaang Sony TV Timings –
Chhalaang Sony TV Serial Starting Date – 10th April 2023
Timings – 8:30 PM
Airing Channel – Sony TV (Monday to Friday)
What is the Genre of Chhalaang Sony TV Serial?
Chhalaang is following Family Story with an Inspirational ride.
Chhalaang will Replace Which Show on Sony TV?
Sony TV's New Serial 'Chhalaang' might replace 'Katha Ankahee' in the coming days as Katha Ankahee is the limited episodic series, However its not confirmed!
Who is the Lead Female Girl in Chhalaang Sony TV 2023 serial?
Megha Ray is the lead actress who played a role of Radhika in Chhalaang sony tv show.