Same Notification is a Parental Monitoring App that helps Parents Keep their Child Safer Online. When Child's Smartphone receives any Notification you will be notified with the same Notification with details of Date, Time and Message. So, Parents can Monitor their Child's Application usage and help them understand the activities of their children.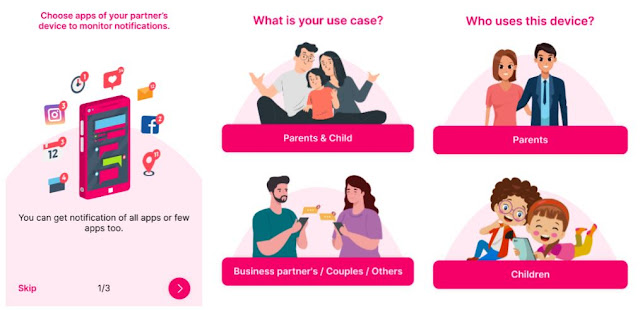 Same Notification App Pairing is quite Easy. You can also share your Notification with Partner with your Permission. You can Choose to Share all your Notifications with your Partner and maintain the Strong Bonding.
Why to Use Same Notification App?
Real Time Monitoring of a Paired Device
Even If Child deletes the Notification, it still gets available to Parent's device
Persistent Notification is shown all the time while notification Sharing is Working
The Founder of 'Same Notification App' Introduced their Application to the Sharks and they revealed this app can be the big threat for Married or Unmarried couples 🙂
Same Notification monitors the  Notification of your Life Partner, Business Partner, Family Person. By Monitoring Notification, Ensure Protection of your loved ones and  Make Bond Even Stronger. You can get the Same Notification App Android, iOS Version, APK.