Birds of Paradyes is India's First Semi Permanent Hair Color Brand. Powerful Pigments with Nourishing, Herbal Care. Birds of Paradyes Pitch on Shark Tank India Season 2 changes the game. birds of paradyes founders Yushika Jolly and Siddharth Raghuvanshi pitches in front of Sharks in Shark Tank India 2.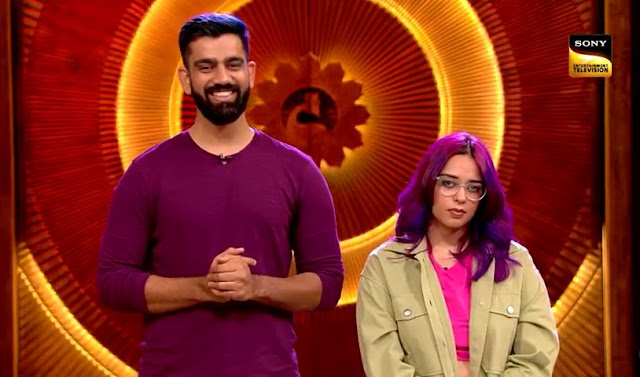 Vinita and Anupam Mittal together gives offer to Pitcher. Later Vinita, Anupam and 1 more shark together wants to give Funding with 3% equity. Later birds of paradyes founder, gives a counter offer and wants Aman Gupta and Vinita Singh at 2% equity. Each Shark wants to invest in their well established business, Watch the 'Birds of Paradyes' Pitch promo of Shark Tank India 2.
Birds of paradyes Brand is from Ahmedabad, Gujarat. They are offering wide range of Hair Color products for Both Man and Woman which has gained so much popularity on Social Media and they are generating awesome revenue. Now, Appearance on Shark Tank India 2 will give them a big boost in Business. Watch Birds of paradyes Promo Video.
All the Sharks wanted to invest in this big business who are generating Crores in revenue every year and Sharks offered their money for percentage of equity. But Pitchers tired to play it smartly and it went wrong. But somehow they will manage to get the deals on Shark Tank India Season 2.
Who are the 'Birds of paradyes' owner ?
Yushika Jolly is Founder and CEO, Siddharth Raghuvanshi is Co-Founder of a company.
What is the Customer Care Number of birds of paradyes hair color brand?
The Custormer Care Number and Official Chat Support is mentioned on their website https://www.birdsofparadyes.com/