Samandar Gujarai Movie Teaser Trailer out and it has created intense buzz into indian film industry. Samandar Movie 2023 stars Mayur Chauhan, Jagjeetsinh Vadher, Dharmendra Gohil, Chetan Dhanani, Mamta R Soni, Kalpana Gagdekar and Mayur Soneji. Samandar Movie is The story of two friends and their stormy lives where Mayur Chauhan plays lead role as Uday and Jagjeetsinh Vadher as Salman. Two Brothers Venture into the treacherous realm of the underworld.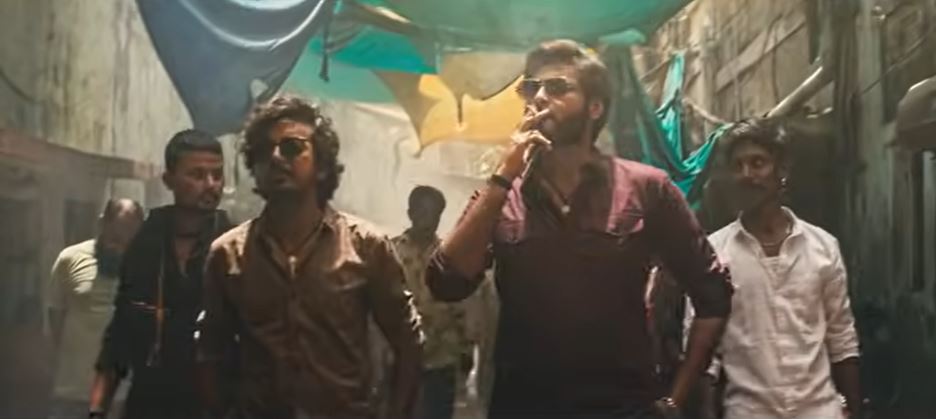 Samandar Teaser Trailer giving intense vibes of 'Once Upon a Times in Mumbai' and story looks somewhat similar to that film. This is for the First Time we have seen Such Intense Thriller film Trailer and which places gujarati film industry at new heights. By looking at Trailer we can say Samandar Gujarati movie 2024 will surely manage to attract mass audiences to theaters.
Samandar Teaser Trailer has been unveiled with English Subtitles. Directed by Vishal Vada Vala. Swapnil Mehta has penned the story-screenplay. Samandar movie 2023 is produced by Kalpesh Palan and Udayraj Shekhwa under KP & UD Motion Pictures banner where Bhargav Solanki is the production head.
દરિયાનેય ડાઘ લાગે એવાં જેનાં ઊંડાણ,
સૂરજનેય ટેકો આપે એવાં એનાં મંડાણ,
મોજાય ઘુઘવાટા કરે જોઈ હાથમાં સુકાન,
એવા આ સમંદરના ઉદય અને સલમાન.
Movie Name – Samandar
Directed by – Vishal Vada Vala
Release Date – TBA (2024)
Samandar Gujarati Movie 2024 is highly anticipated film of the year starring popular Gujarati film industry actors in lead and supportive roles. What you have to say about the film, do let us know in comments.