Modern Day Kabadiwala 'Scrap Uncle' Founder Mukul Chhabra Steals the Show on Shark Tank India Season 2. His Business Idea loved by the Sharks and they are fighting to Invest in Scrapuncle Business. Here's Everything you need to know about Online Kabadiwala 'Scrap Uncle'.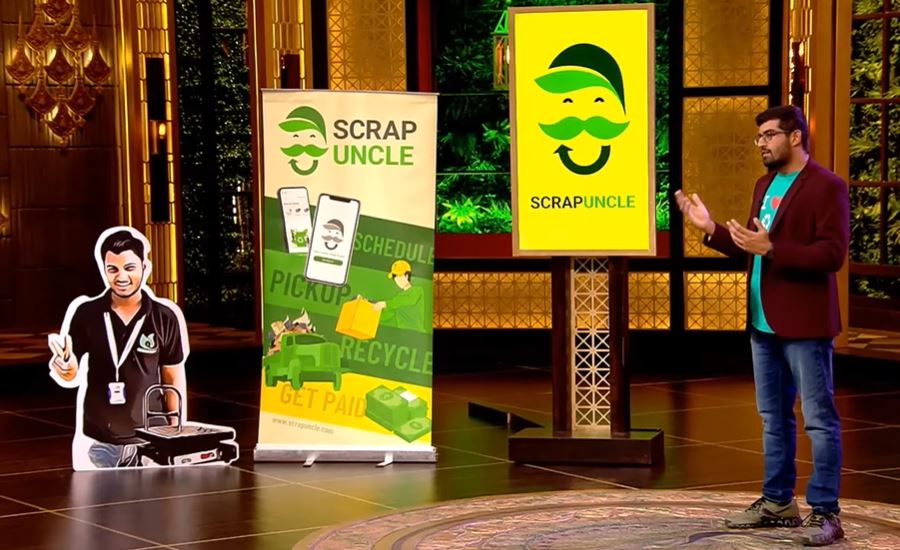 Mukul began his presentation by stating, "I will introduce you to a modern-day scrap collector, he is called scrap uncle. I was interested in this since I was a child, so I began my research and explored the scrap market. After completing my graduation, I moved the scrap collectors to my apartment to understand what they do better."
All the Shrarks Appriciated the Business Idea of Founder Mukul Chhabra on building 'Scrapuncle' which is really necessary. Shark Amit Jain offers equity ranging from 5 to 10%. Amit Jain and Anupam Mittal fights to get the deal and invest in well running Scrapuncle business. They Found it really Scalable and required business, So they are ready to give funding for some percentage of equity.
Rates of Scrap Uncle?
You can Check Rates for your Scrap on Scrap Uncle Website https://scrapuncle.com/local-rate
By Using Scrapuncle App you can Seel your Scrap like Newspapers, Plastics, Metals, Electronics and Appliances etc. You can Schedule a Timing for Pick Up and they will Collect Scrap at your Door and Pay you Money. Don't Forget to Watch Shark Tank India Season 2 Episode of 31 January 2023 to See the Pitch of ScrapUncle Founder.