UTS Mobile App is an official Indian Railway Ticket Booking App for unreserved Train Tickets. You can use UTS Android or iOS Mobile Application and follow the below mentioned guidelines to Book Platform Ticket Online using UTS app. Also Please keep in mind the UTS Ticket Booking service is not available to the person under the 17 years of age. So, You don't have to Wait in Long Queue to Buy Playform Ticket, UTS Ticket Booking Online made it simpler for you.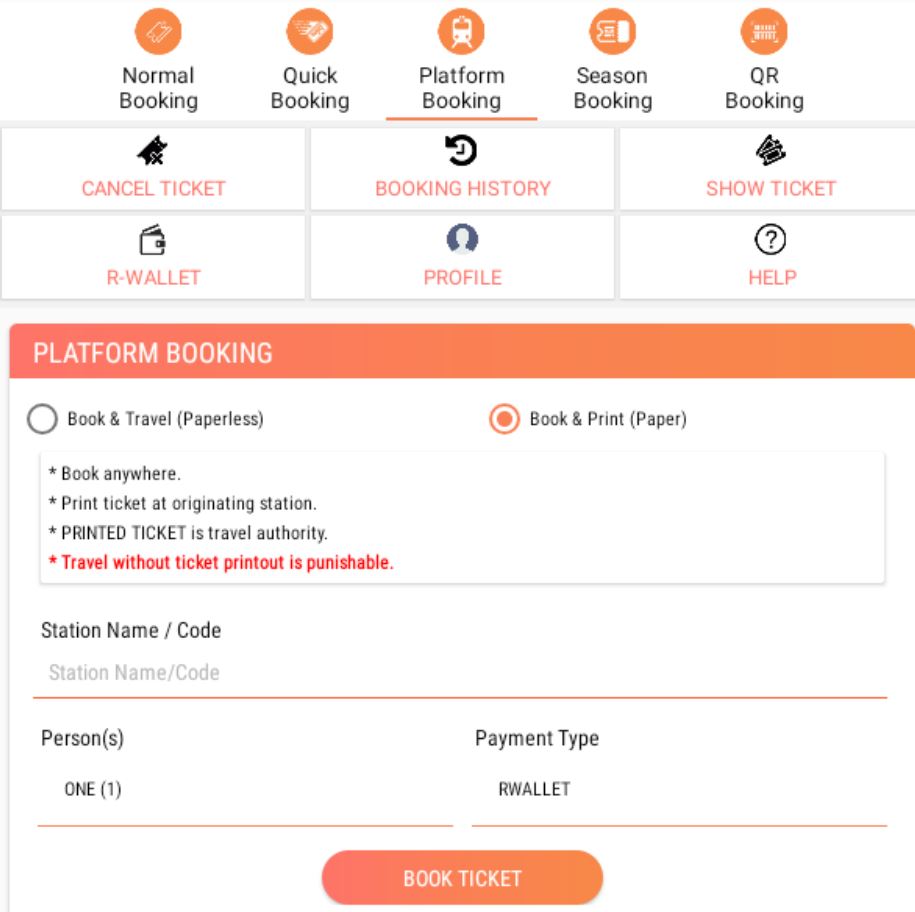 If you are a frequent Traveler and needed Ticket for your unplanned Trip, UTS App IRCTC Ticket Booking comes into the play. You can book Platform Ticket from Unreserved Train Tickets. So, For Tatkal Ticket Booking you don't have to wait in a long queue at platform, you can get one using this app.
Rules for Booking Platform Ticket Online
If you are booking Platform Ticket very first time using UTS App, you must read following Terms and Conditions or Rules before Booking on UTS App.
It is not Possible to Cancel the Paperless Ticket, So you Book one only if you need it.
Platform Ticket is valid only for certain period of time i.e. 1 Hour is most cases
As of Now you can book Platform Ticket using UTS App only, there is not any website for booking Platform Ticket online.
If you are failed to show the Paperless or Paper Ticket during Travel, you will be considered a Ticketless Traveler and fine will be imposed
How to Book Platform Ticket Online on UTS App?
First of all Download and Install UTS App developed by CRIS available on Android, iOS Smartphones and Windows as well. The Smartphone should be GPS Enabled with good Internet Connectivity.
After Opening UTS App, Do Simple Registration by entering details like Name, Mobile Number etc.
You will receive an OTP to your Mobile Number, Enter it on Screen and Verify.
After Successful registration an R-Wallet with Zero Balance would be created
You'll see the List of Options like, Normal Booking, Quick Booking, Platform Ticket, Season Ticket, QR Booking etc.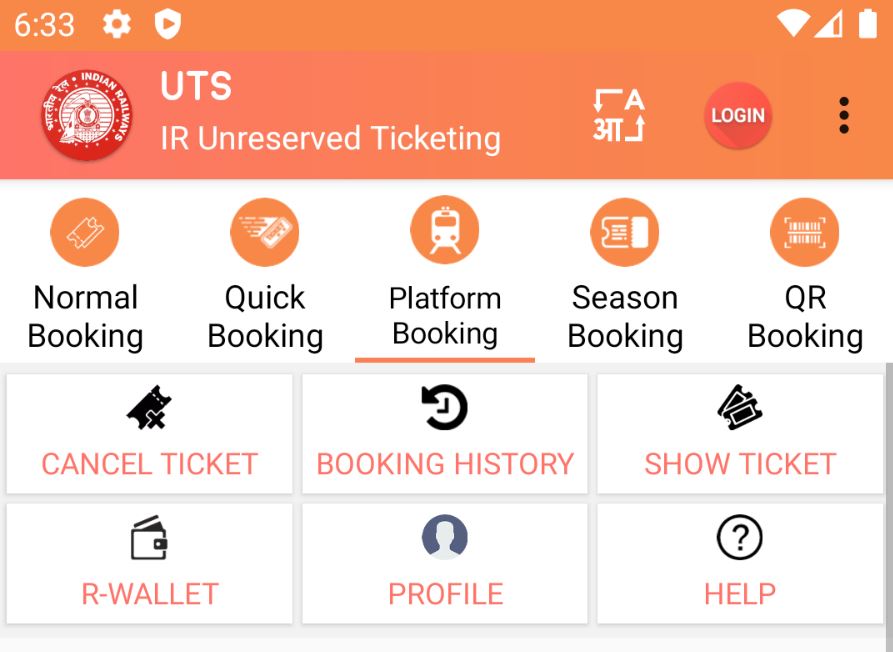 Choose the Platform Ticket Option. Note – This Platform Offers two Options to booking tickets online is, Paperless and Paper
Most Users prefer Paperless Ticket Booking so you can choose that option and continue.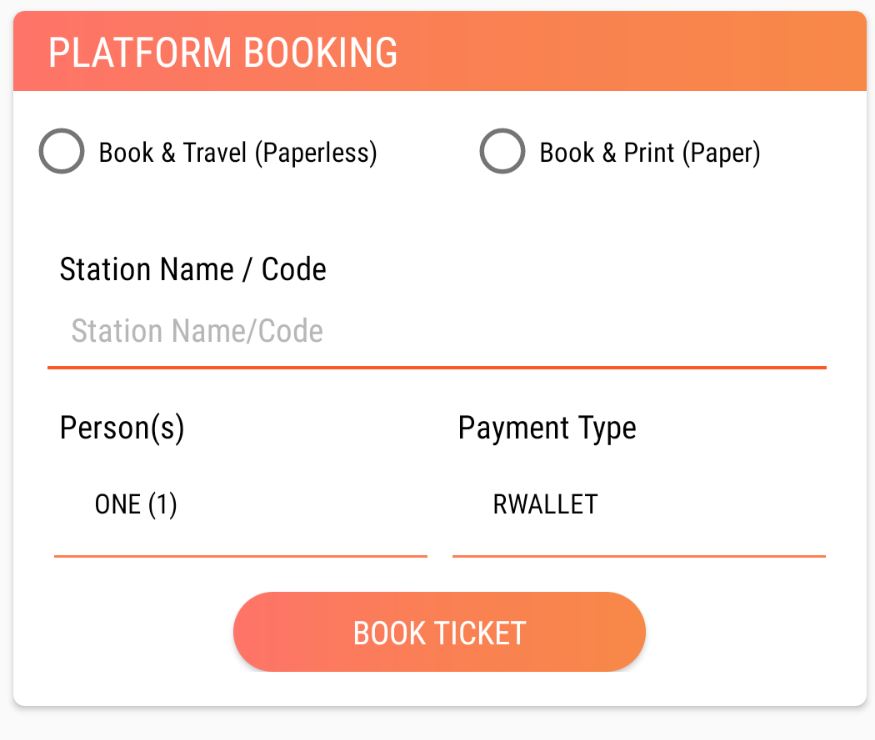 Now, UTS App will Find your Location using GPS in your Phone
The List of Nearest Railway Stations will display on your Screen.
Select the nearest Railway Station for which you are looking to Book a Platform Ticket Online
Choose Payment Mode, You can Either Select Credit Card/ Debit Card Option OR R-Waller to pay for it.
After Successful Payment, you can Download Platform Ticket.
You will get details of your Journey with a Time in a receipt and also you can check your Ticket Booking History in a dashboard. So, these are the simple steps by following which you can book Platform Ticket Online via UTS App on your Android, iOS Smartphones or even in your Windows devices.
FAQ's on Platform Ticket Booking Online on UTS App
Also have a look at bunch of most frequently asked questions on Booking Platform Ticket Online via UTS App.
How to book platform ticket online UTS?
Just Download UTS App in your Android or iOS Smartphones and Follow the Simple Instruction to get your Paperless or Paper Ticket instantly.
Who can Book Platform Ticket on UTS App?
Only Person Above the 17 years of Age can Book Platform Ticket Online on UTS App.
Can i Book Platform Ticket Online on Paytm or ixigo?
We Recommend you to use Official UTS App to book your platform Tickets online.