Sony TV's Most loved Cooking reality show Masterchef India Season 8 Kick Started again and this time its airing on SonyLIV OTT Platform. Yes, Last Season on Sony TV was Super Successful but makers are trying different and they are airing Masterchef India Season 8 on SonyLiv starting from 16th October 2023. Masterchef India Season 8 Top 12 Contestants Names List with Photos revealed. Let's meet Homecooks who are set for this season.
Last Time we have seen Chef Judges were Ranveer Brar, Vikas Khanna and Garima Arora. This time Pooja Dhingra takes places of Garima Arora because later is pregnant. But Pooja Dhingra is also one of the most popular Chef and Entrepreneur who will make this season more exciting watch for audiences. Various Homecooks gave their Auditions and finally, Some of the Contestants have been selected by Chef judges and Finally, we have the Names list of Top 12 Contestants.
Masterchef India Season 8 Top 12 Contestants Names List with Images
This Time you will again see vary talented Homecooks from various parts of the country and they will bring uniqueness in food through their Culinary Skills and Tasty dishes. Let's have a look at Masterchef India 2023 Season 8 Contestants with photos.
1) Subhojit Sen, Engineer
A 29-year-old Subhojit hailing from Kolkata. His culinary journey ignited in his school days, when he was captivated by the skillful street vendors expertly tossing noodles in the bustling city. Despite earning a postgraduate degree in Thermal Engineering, Subhojit chose to follow his heart's desire for food. He skillfully turned this passion into a thriving enterprise known as The Harmony Pot. While narrowly missing out on a spot in the previous season of MasterChef India, Subhojit returns with a burning determination to prove that he's more than just a home chef.
2) Harish Closepet, Entrepreneur
Meet Harish, a 58-year-old entrepreneur hailing from Bangalore. He's not just a seasoned cook but a culinary storyteller. In a previous life, Harish worked as a civil engineer, but his culinary odyssey took off in Singapore. It was there that he channeled his longing for Indian flavors and nurtured his cooking skills. His motivation? Cooking up familiar tastes from back home. Fuelled by a deep passion for kitchen experimentation and a desire to prepare delicious meals for his daughters, Harish not only concocts unique recipes but also shares his culinary creations on Instagram. Should he emerge victorious, Harish envisions a future where he can empower farmers and champion local produce nationwide.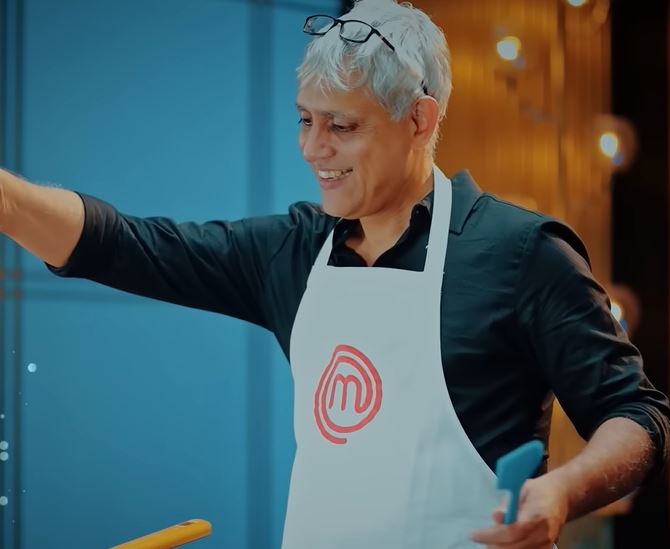 3) Rukhsaar Sayeed, Entrepreneur
Dr. Rukhsaar, a 33-year-old force to be reckoned with hailing from Srinagar. She holds a Ph.D. in Food Technology and possesses a talent for innovative cooking. Driven by her passion for creating wholesome snacks for children, she established Khalis Foods. As a devoted mother of two, Dr. Rukhsaar aspires to combine her food technology expertise with her culinary zeal to embark on a food business venture. With unwavering support from her family, she's ready to take on the challenge of MasterChef India to turn her delectable dreams into reality. Should she emerge victorious, Rukhsaar envisions the establishment of a culinary school aimed at uplifting underprivileged girls.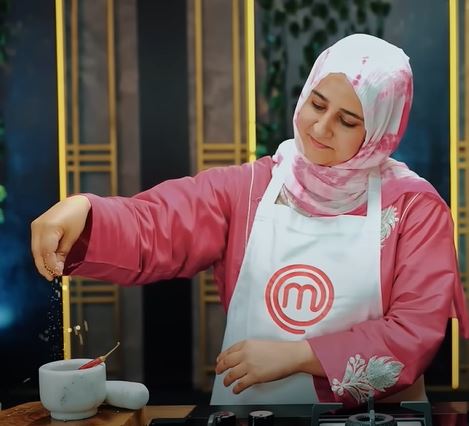 4) Prachi Agarkar, Professor & Content Creator
Meet Prachi, a 28-year-old professor and content creator based in Mumbai. Despite her notable academic accomplishments in the domains of business management and HR, Prachi discovered her genuine fulfillment in the realm of cooking. Her culinary odyssey commenced during her childhood, as she delved into the world of culinary experimentation using recipes from cookbooks and cooking shows. Self-taught and driven by her passion, Prachi ventured into content creation, deriving immense pleasure from sharing her culinary creations with the world through social media.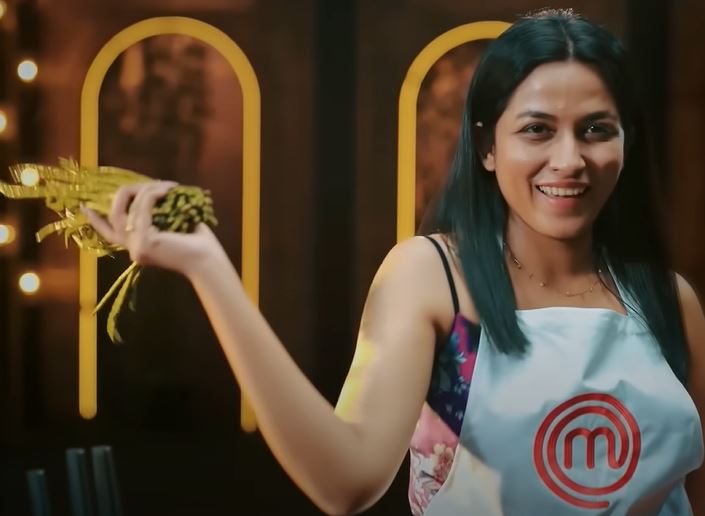 5) Kaushalya Choudhary, Entrepreneur & YouTuber
Kaushalya Choudhary, a 29-year-old mompreneur hailing from Kudi, located near Jodhpur. Despite entering into marriage at an early age, her deep-seated love for cooking gave rise to her immensely popular YouTube channel, "Sidhi Marwadi," boasting an impressive 1.3 million subscribers. Going beyond the kitchen, Kaushalya, the entrepreneur, is on the verge of launching her very own spice brand under the Sidhi Marwadi umbrella. Through her journey on MasterChef India, she aspires to serve as an inspiration to women everywhere, demonstrating that unwavering determination can transform any dream into a reality.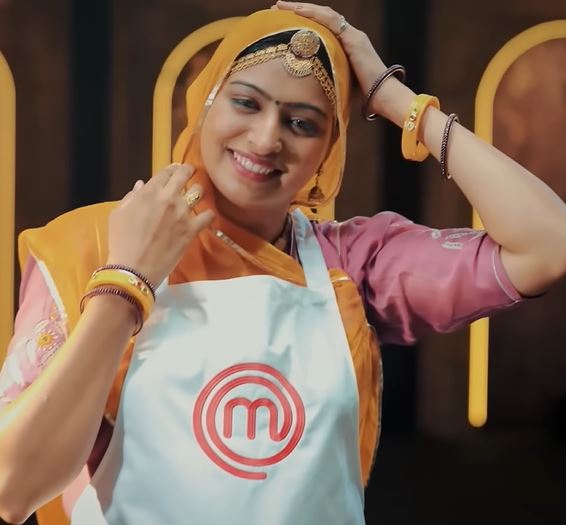 6) Nambie Jessica Marak, Principal & School Owner
Meet Nambie, a dynamic 30-year-old hailing from Upper Rangsa, Meghalaya. She is not only the principal and owner of Sunbeam Foundation School but also a master of multitasking. Her love for cooking has been a lifelong passion, and she derives immense pleasure from experimenting with new recipes. Her husband plays the role of her dedicated taste-tester. Nambie is a fervent fan of MasterChef India, with Ranveer Brar being her favorite chef. Her goal is to elevate Northeastern cuisine to a global stage, aiming to introduce its unique flavors and culinary traditions to the world.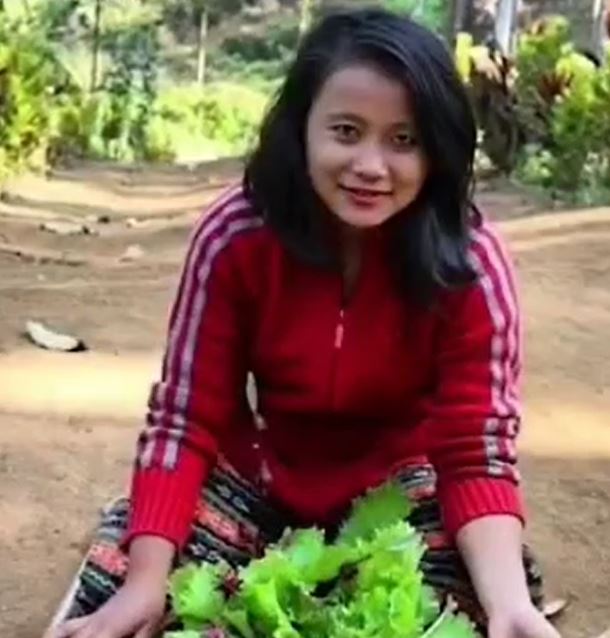 7) Sima Ahmed, Pop-Up Chef
Sima, a 57-year-old pop-up chef based in Kolkata. Her journey in the culinary world began somewhat reluctantly, but she eventually fell in love with the art after getting married. As her delectable creations gained popularity among her son's friends, she ventured into the world of pop-up dining with her enterprise, Shamawath. Drawing inspiration from culinary legends like Sanjeev Kapoor and Nita Mehta, Sima is determined to leave her mark on the culinary landscape through her participation in MasterChef India.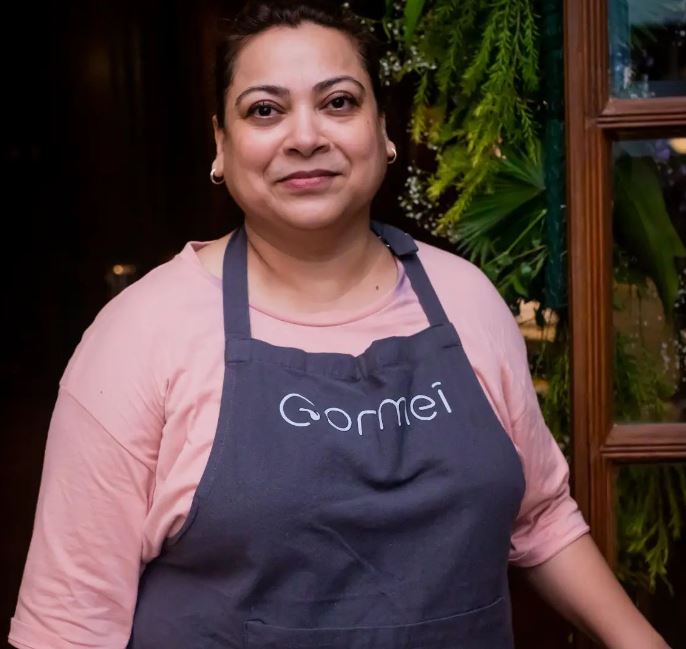 8) Mohammed Ashiq, Juice Stall Owner
Aashiq, a 24-year-old hailing from Mangalore, who has been passionate about cooking since his school days. Overcoming financial challenges, he embarked on his culinary journey by opening a juice stall, demonstrating not only his culinary skills but also his business acumen. Aashiq is no stranger to culinary recognition, having won a television cooking contest in the past. For him, participating in MasterChef India represents a transformative opportunity to share his culinary talents with the world. In the event of victory, Aashiq aspires to bring his innovative dishes and refreshing beverages to a broader audience through the establishment of a restaurant and a YouTube channel. Furthermore, he envisions creating his own cooking show to continue sharing his culinary expertise.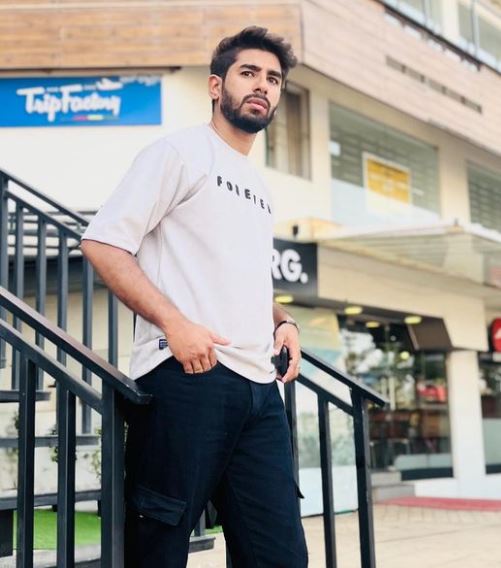 9) Kriti Dhiman, Home Baker
Kriti, a 23-year-old home baker hailing from Gobindgarh. Her journey of culinary passion began back in the 5th grade when she found inspiration in her father's Sunday cooking sessions. Over the years, her enthusiasm for kitchen experimentation grew, particularly during the lockdown, sparking friendly family cooking competitions. However, for Kriti, cooking is not just a hobby; it's a pathway to inspire others like her. She aspires to follow in the footsteps of renowned chefs such as Ranveer Brar, with the goal of earning recognition and building trust through her culinary expertise.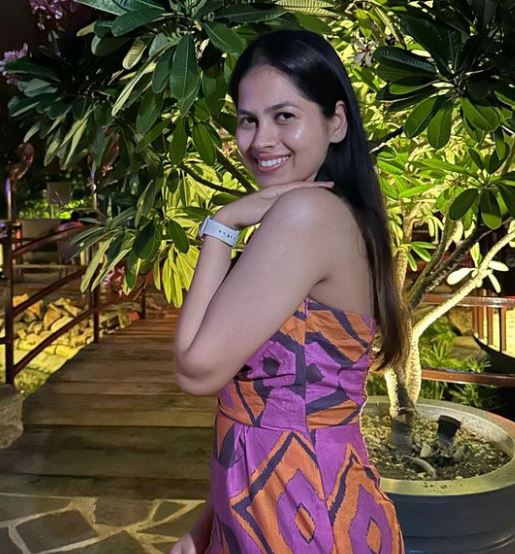 10) Suraj Thapa, Home baker
Meet Suraj Thapa, a 28-year-old BSc graduate and self-taught home baker from Kolkata. His culinary passion first took root in a small room in Siliguri. Emerging from a modest background, Suraj discovered comfort and inspiration in the kitchen during the lockdown. Guided by his mother's wisdom and online tutorials, he embarked on a culinary journey, crafting intricate dishes inspired by the renowned Chef Ranveer Brar. Suraj's path to MasterChef India is driven by his heartfelt desire to make his father proud and demonstrate that a young man from a village can indeed make a significant impact. In the event of victory, Suraj envisions building his own home and establishing a restaurant specializing in exclusive fusion cuisine.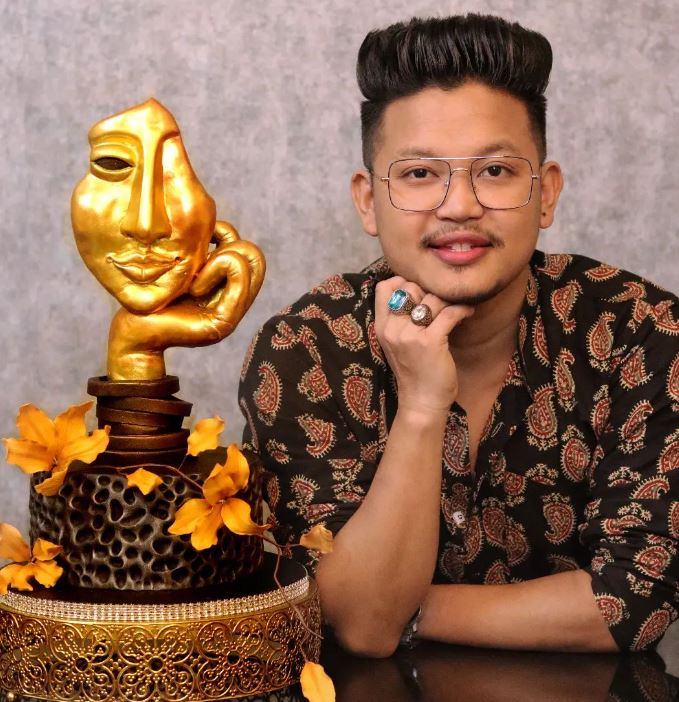 11) Nidhi Sharma, Banker
Meet Nidhi, a 35-year-old hailing from Solan, Himachal Pradesh. She shines as a food content creator on Instagram, all while managing a longstanding career at UCO Bank and nurturing her toddler. With a BBA degree and an MBA in HR and marketing, Nidhi's love for cooking first sprouted during her college years and continued to flourish after her marriage. She received training in Pahadi cuisine from her mother-in-law and local experts, adding depth to her culinary skills. Nidhi views MasterChef India as her pathway to showcasing her culinary talent and turning her dreams into reality.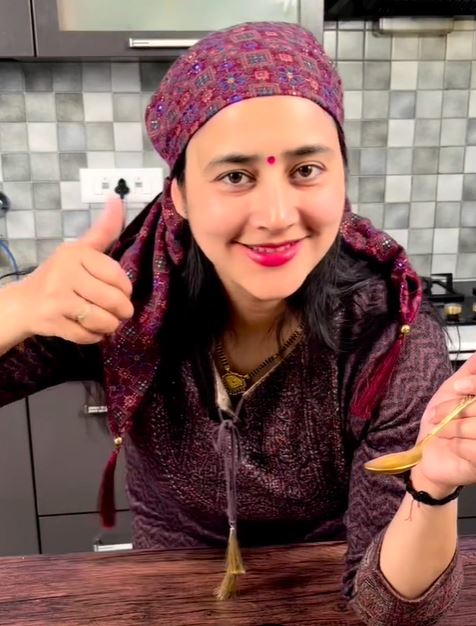 12) Kenneth.G, Law Student
Meet Kenneth, the youngest contender in the MasterChef India competition. At just 18 years old, this up-and-coming chef hails from Bangalore. Despite being steered toward a legal education by his parents, his true passion lies in the culinary arts. His culinary journey began early, with Kenneth mastering the art of making roti and puri at the tender age of 6. Over the years, he has consistently showcased his cooking prowess by winning school cooking competitions. Now, he aspires to transform his love for cooking into a serious and rewarding career. Through his participation in MasterChef India, Kenneth seeks to demonstrate his culinary skills and work toward his dream of establishing a restaurant or cafe.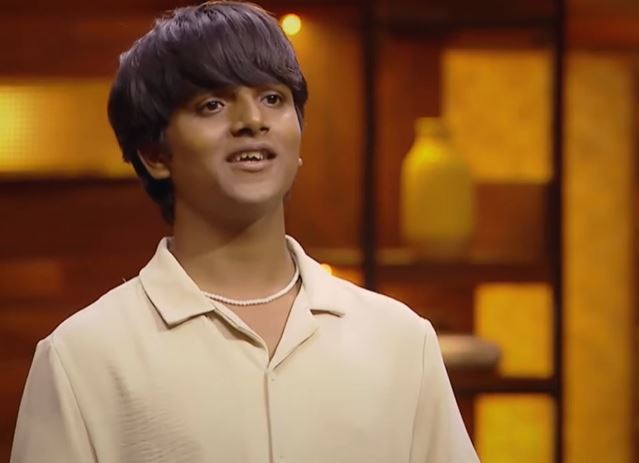 So, These are the Home cooks who impressed judges by their Tasty Dishes and makes their entry in Top 12 Contestants List. Each Week you Will see they will try to make some unique dishes and to impress judges with Taste, Texture and Presentation skills. Also, they have to Perform Challenges each Week racing against Time and one who managed to survive in a Challenge, will be Safe for that Specific Week.
Contestants Who, goes into the Black Apron Challenge will have to Face one more Challenge to Survive into the Cooking Competition and if they failed to impress Judges, one more time, they will be Eliminated from Masterchef India Season 8. So, Who is your favorite contestant? do let us know in comments.
Masterchef India Season 8 starts airing on SonyLiv App or website from 16th October 2023, 8 PM. You will Enjoy Full Episodes on Sonyliv Website or App.
Who are the Judges of Masterchef India Season 8?
Chef Ranveer Brar, Vikas Khanna and Pooja Dhingra are the Judges of Masterchef India Season 8 reality show.
Why Garima Arora is not Judging Masterchef India this Time in Season 8?
Chef Garima Arora is Pregnent, So this season she won't be part of Masterchef India.
When Masterchef India Season 8 Starts Airing on SonyLiv?
Masterchef India Season 8 Starts Airing on Sonyliv website and Sonyliv App from 16th October 2023, 8 PM
Why Masterchef India Season 8 NOT Coming on Sony TV?
It's Sony's Personal Strategy to Promote their OTT Platform SonyLiv, through such a successful reality show.