MTV Roadies Season 19: Karm Ya Kaand became more exciting watch when 3 Gang Leaders Prince Narula, Rhea Chakraborty and Gautam Gulati joined Judge Sonu Sood. They have selected Contestants in their gangs by placing bids of Roadium. Now, Business King Ashneer Grover enters MTV Roadies Season 19 and makes it difficult for the Gang Leaders. Here's All about MTV Roadies 2023 Episode of Ashneer Grover when he entered on 8th July 2023 episode.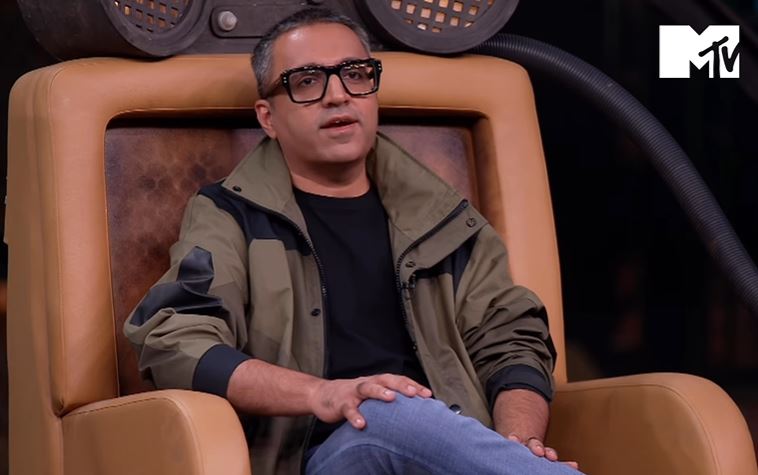 Ashneer Grover gained so much popularity for his attitude after Shark Tank India Season 1 Business reality show and his 1 Liners are still trending on social media. He took class of Entrepreneurs who came to get funding and opened eyes for many young business people. Now, Ashneer Grover is here to Open eyes of our gang leaders and he will make final contestants selection process more difficult.
Ashneer Grover individually took class of Gang leaders. When Gautam Gulati Said to Ashneer, "Mein bhi Delhi se Hun, Aap bhi Delhi se Ho to Saath me Milkar kuch partnership karte hai". Ashneer replied, "Delhi, Delhi ka Kya… Sarkar Thodi na Banani hai yahan pe". When Prince Said to Ashneer Grover, "Aap Delhi ke Nahi, Aap Pure Hindustan ke He" Ashneer replied, "Pehle Makkhan wala part to Cut Kar de".
So, Ashneer Grover Pad gaya Bhari hamare MTV Roadies Gang Leaders par when he Twisted a Game and made Final 10 contestants selection in each gang very troublesome. Don't Forget to watch MTV Roadies Episode 10 ft Ashneer Grover online on JioCinema. You can Download MTV Roadies Episode ft Ashneer Grover from MX Player, Voot, JioCinema, Dailymotion websites.
Is Ashneer Grover a Gang Leader in MTV Roadies 2023?
No, Ashneer Grover is not a Gang Leader, But he Appeared as a Game Changer in some Episodes of MTV Roadies PI Round Auditions.
Where to Watch Full MTV Roadies 2023 Episode of Ashneer Grover?
You can watch MTV Roadies Season 19: Karm Ya Kaand 2023 on JioCinema Official Website or App.