PUBG Mobile, without any doubt, has been one of the most popular battle royale games on mobile devices since its first release in 2018. The battleground first-person shooter multiplayer garnered a massive following – which is not just limited to USA or India – but to other nations too. The latest update, PUBG Mobile 2.5, makes all the lights turn green for gamers as they anticipate new features, modes, and improvements. PubG Mobile APK Download Global 2.5 Update, Play Without VPN.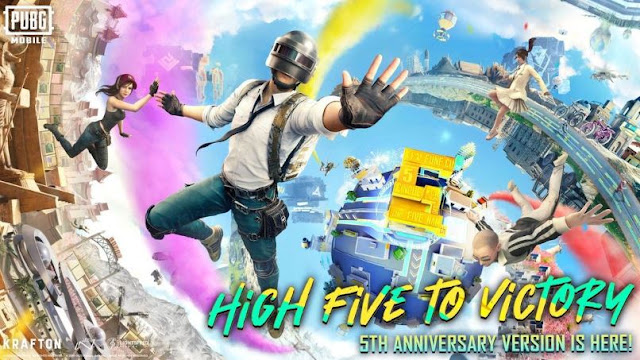 PUBG Mobile 2.5.0 update is all set to launch in-game. PUBG Mobile started teasing the upcoming update 2.5. Let's take a look at everything coming with PUBG Mobile 2.5 update. In this article we guide you step by step how to download pubg mobile apk version 2.5.0. PUBG Mobile 2.5 is an exciting update that offers a range of new features and enhancements to the game. From new maps and game modes to developments in arms and transportation, there is something for every player in this update.
Users on the Android platform can wait for the latest version to be made available on the Google Play Store to download it and try out its new features. Alternatively, they have the option to directly download and use the APK file that the developers release on the official website.
PUBG Mobile APK Download Global 2.5 (Without VPN)
The developers directly making the APK file available to Download 2.5 Global Version to the Players. Here is the guide How you can Download and Install PUBG Mobile APK without VPN. According to Official message on  the game's discord Server, the 2.5 Update is available to Download from March 16, 2023.
PUBG Mobile 2.5 update: https://pubgmobile.live/apk
Download PubG Mobile APK from the Above Official Link
Enable "Install from the Unknown Sources" into your Mobile Settings
Click on APK to Start Installing
It will download required resource files from the server
Login Using your own credentials after downloading the resource packs
Enjoy Playing PubG and get benefits of Version 2.5 Update
Pubg Mobile Apk V 2.5 Update Reward
According to the patch note of pubg mobile version 2.5.0 Update your pubg mobile apk to the new version between March 13th to March 20 (UTC 0) and you can collect : 2,888 BP, 100 AG, and the Backpack (3d) ×1.
PUBG Movile APK Download Global 2.5 Update Without VPN and Enjoy your favorite Game directly into your smartphones. PubG Mobile and PubG Mobile Lite Version is available on official website but this Latest 2.5 Update requires large storage. Enjoy!